Tesla Meets Tesla

at Wardenclyffe

, Long Island

Shoreham, Long Island, New York | Saturday, October 25th
---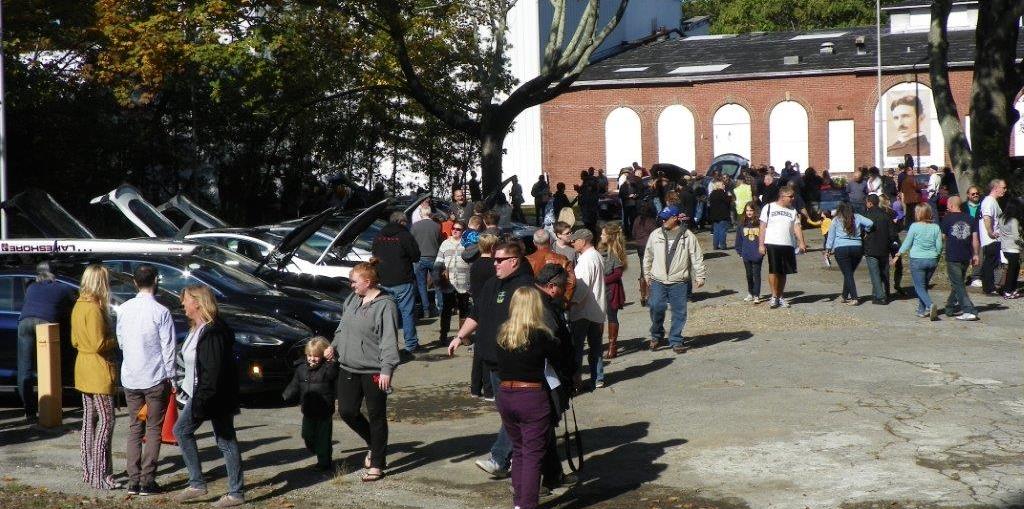 An exciting day for both fans of Tesla cars, and Tesla science. The Tesla Science Center at Wardenclyffe, an organization that is restoring Nikola Tesla's Wardenclyffe Laboratory and creating a science museum, organized a Tesla car rally and Tesla science educational public forum.

Nikola Tesla was born to Serbian parents in Smiljan, Croatia, and worked most of his life in New York City. He was an electrical genius, inventing alternating current electricity, the AC motor, fluorescent lighting, neon signs, remote control, the speedometer, the tachometer, the Tesla turbine, the Tesla coil, the radio (The U.S. Supreme Court invalidated Marconi's patent,) and contributed to the development of X-ray imaging, radar, star wars technology and lasers. Tesla had developed an electric car in the 1920's. One of Tesla's greatest ambitions was to develop a system of wireless electrical transmission. In 1901 Tesla bought land at Shoreham, on Eastern Long Island and began building his 187 foot high experimental electrical transmission tower and laboratory. He worked on this experiment until 1915, at which time he no longer was able to finance his research, and he lost the property, the Stanford White designed laboratory building and the famous tower. The property was sold several times and eventually became an industrial chemical manufacturing site for Peerless Photo Products, Inc. an Agfa Corporation.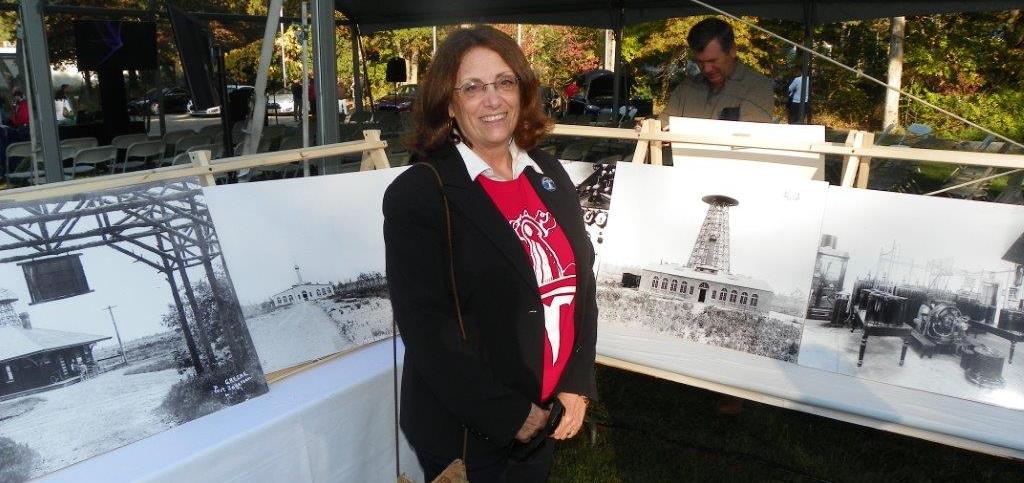 Eventually Agfa abandoned the site, and it was put up for sale. In 2012, a non-profit company called Friends of Science East, doing business as the Tesla Science Center and spearheaded by Jane Alcorn sought to acquire the property. A fund raising campaign was launched to purchase Wardenclyffe, the 16 acre Tesla laboratory site. In partnership with Matthew Inman (theOatMeal.com) an internet crowd sourcing drive was initiated. Within a matter of a few days $1.37 million dollars was raised from 33,000 contributors worldwide. This money was then used to buy the site from Agfa. The goal is to now establish an international center for science, education, and innovation to be called The Tesla Science Center at Wardenclyffe. The Center will have two primary components: the Science Zone, and the Technology Zone. It will also have a Physics Playground, event and exhibit halls, and an Environmental Sciences Corner.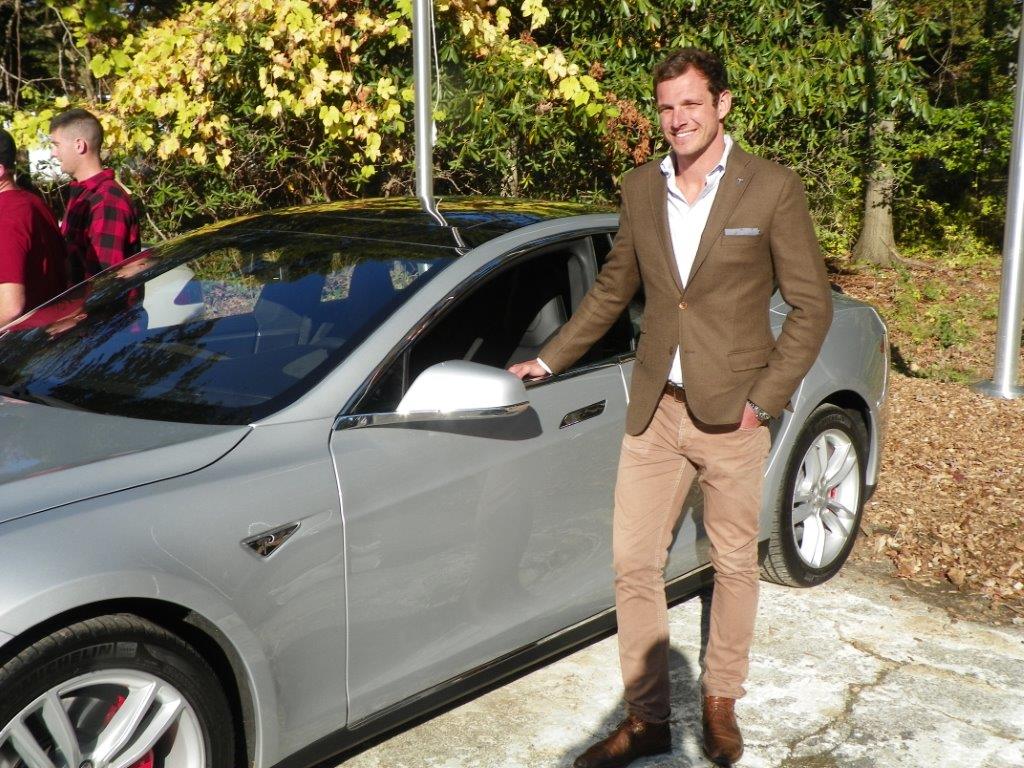 To bring attention to the project, The Tesla Center at Wardenclyffe brought together on a sunny Saturday in October members of the Tesla Owners Club, Tesla car aficionados and people with Tesla science interests. More than 500 people showed up. There were 23 Tesla cars on display, and Will Nichols the Tesla Motors car sales manager from New York City came and spoke to the crowd about Tesla cars and the company's future plans. Ilon Musk, the founder of Tesla Motors has recently most generously donated $1 Million Dollars to the Wardenclyffe restoration project. Much more money needs to be raised to fulfill the goal of creating this science center in the name and spirit of Nikola Tesla. One of the ways interested individuals or groups can contribute to the center's development is by buying a commemorative brick with the name of the donor or group imprinted on it. To do so one can contact the "Buy a Brick for Nik" initiative at www.TeslaScienceCenter.org/brick
The Croatian New Yorker Club and CFU Lodge 1981 Istria and Kvarner - Long Island, have been involved in Tesla related activities for a number of years. These have included sponsoring in the New York City Council the 40th Street Tesla street dedication at Tesla's Manhattan laboratory site, providing the landscaping and artwork for Tesla Hall at the New York Institute of Technology and donating to the university Tesla patents, books and videos.
Besides the Tesla car, there has been much attention being paid to Nikola Tesla and his work in New York City, including a recent science conference and new movie screening at the Hotel New Yorker ( where Tesla lived his last years,) a Tesla opera at the Brooklyn Academy of Music, and an Off-Broadway play about the inventor.
For more information about the Tesla Center at Wardenclyffe, or to support or join the organization, contact them at P.O. Box 552, Shoreham, New York 11786, Phone 1-631-886-2632, Website: www.TeslaScienceCenter.org, Facebook: Tesla Science Center at Wardenclyffe